For Brightcove videos, HapYak annotations will work in full screen and on iPad if you remove Brightcove controls.

Here's how to do that:

1. In Brightcove, create a BEML template. Here is the BEML Template code to use:
<Runtime>
  <Theme name="Deluxe" style="Light"/>
  <Layout style="background-color:#000000">
    <VideoDisplay id="videoPlayer" autoStart="false"/>
  </Layout>
</Runtime>
2. In Brightcove, create a player instance using the template from Step 1

3. In Brightcove, enable ActionScript/JavaScript and HTML5 Delivery.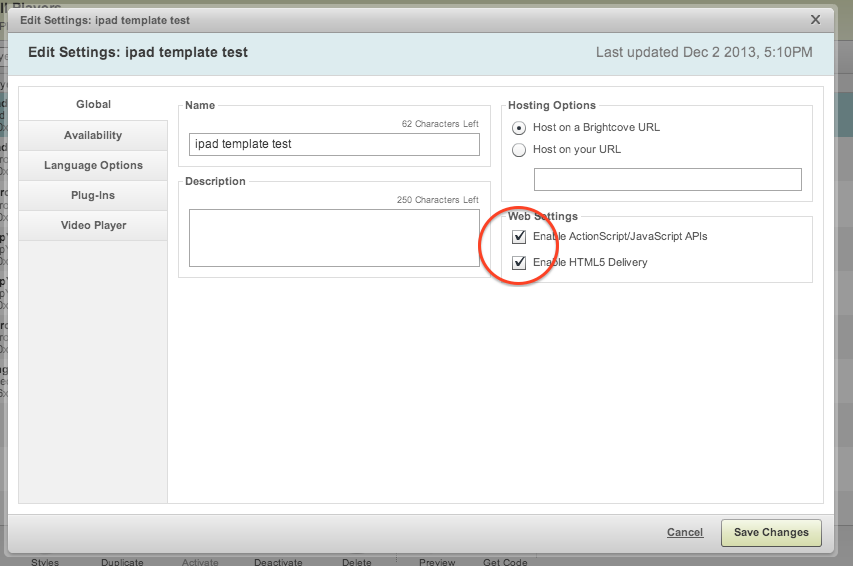 4. In Brightcove, go to your media list, select a video and select the player instance from #2 in the Quick Publish menu. Copy the URL or Embed Code.

5. In HapYak, create a new project by pasting in the code from #4.

6. In HapYak, open the EMBED dialog and click the Native Player tab. Check "Use HapYak controls". Copy the embed code.

Note: You might want to style the HapYak player with some custom CSS. Send us an email or contact us through intercom and we can send you example code or ask us to provision the new Style Builder.

Note: What you want is a player with "no controls", not a "chromeless" player.  Brightcove's chromeless player actually shows controls on hover.
Did this answer your question?